Methane Mitigation Design and Methane Mitigation Construction company focus on Methane Testing and Vapor Gas Mitigation with LADBS Methane Soil Test.
Sway Features is a Design and Construction company that develops Vapor Mitigation and Water Proofing Systems. The team of architects, engineers, and contractors works jointly to develop optimal building solutions. 
Successfully our team mitigates hazards using our Methane Mitigation Design and Methane Mitigation Construction systems. Therefore we are familiar with Methane, Radon, Dry cleaning, and auto service pollution. Thus staff of Sway Features has a proven track record of receiving plan-check approval for Methane Mitigation and Vapor Intrusion systems with the LADBS. Furthermore, we work closely with (LADBS Methane Soil Test) and the Department of Toxic Substances Control (DTSC).
Accordingly, our Waterproofing Team consists of industry-leading consultants and contractors with Below-Grade Waterproofing expertise. The team has designed and built building envelope Waterproofing, Blind Side waterproofing, and negative side water coating. Sway Features works in post-applied waterproofing, hydrostatic groundwater waterproofing, and planter water coating. Contractors experienced in waterproofing can install fluid spray and sheet coating to ensure we meet all possible project specifications.
Our team is young, creative, and full of excitement. Continuously baring ourselves to tough Methane Mitigation design problems builds our reputation as the leading consultants in the industry. The team of Methane Testing engineers includes licensed professionals, industry gurus, and PhD-level educators collaborating to provide industry-leading services.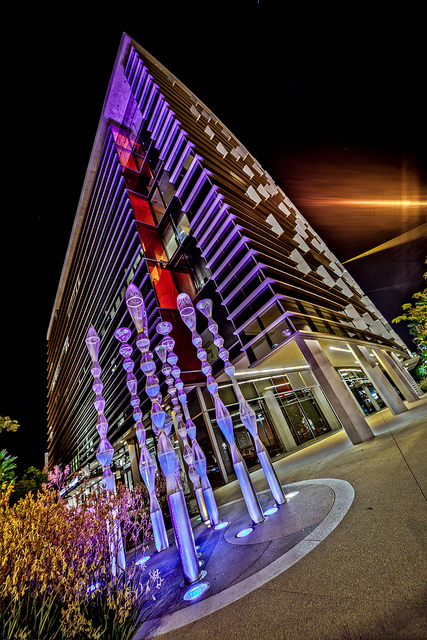 Sway Features' headquarters is located in Glendale, California. Glendale is known for its rapidly growing downtown, where companies continue to expand their presence.
Our Primary focus and expertise:
A Methane Mitigation Design
Our Methane Mitigation Construction
Additionally, Sway has offices in the NoHo Arts District and Downtown Los Angeles.
The NoHo Arts District is predominantly known as one of the top-rated art schools in the country, with highly-rated art galleries, contemporary theaters, and the Television Academy. The NoHo Arts District allows our team of artists to continuously expose themselves to creative environments, pushing the limits of our design methods.
Since our team of engineers' exposure to the vast presence of creatives results in a beautiful balance to an ordinarily imbalanced range of engineering mentality. So in our team of designers, along with our engineers, the environment strongly reflects in our design work. As a result, the design is functional, cost-effective, and aesthetically appealing. In conclusion, imagination and optimization are the perfect approaches to any design problem.